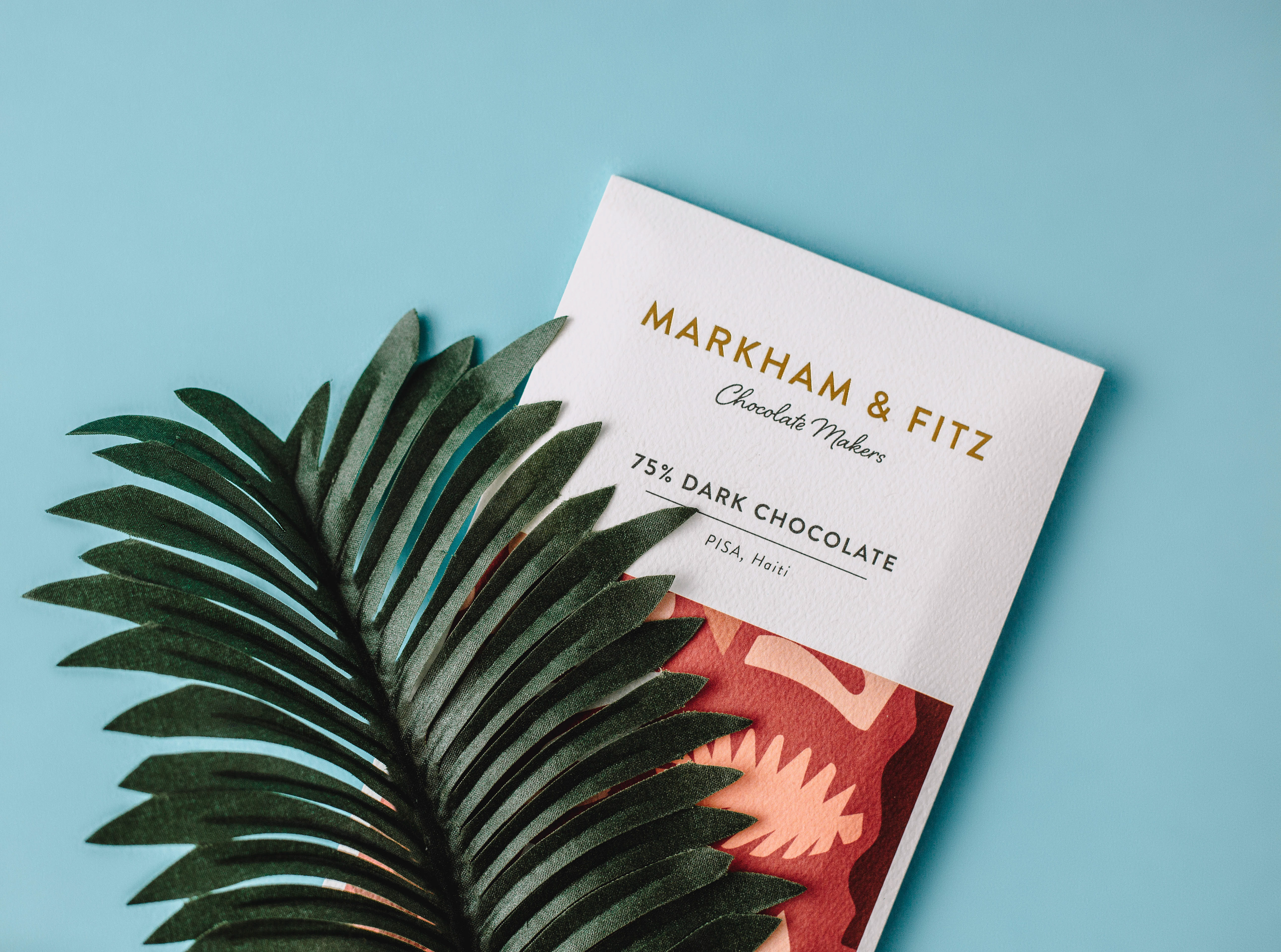 Markham & Fitz are wonderful bean to bar chocolate makers based out of Bentonville, Arkansas. I was hired a few years ago to rebrand and design out new packaging, and most recently transitioned into creative director for them full time.
Because every bar is unique in flavor, complexity, and personality, it made sense that each package deserved its own original illustration and set of colors, while staying on brand and able to exist together. They are colorful and fun, and most importantly, extremely delicious. Check them out at Markhamandfitz.com! 
Thanks to the great help of Millie Cooper (check her out!)

, we were finally able to give the packaging the photographs they deserve.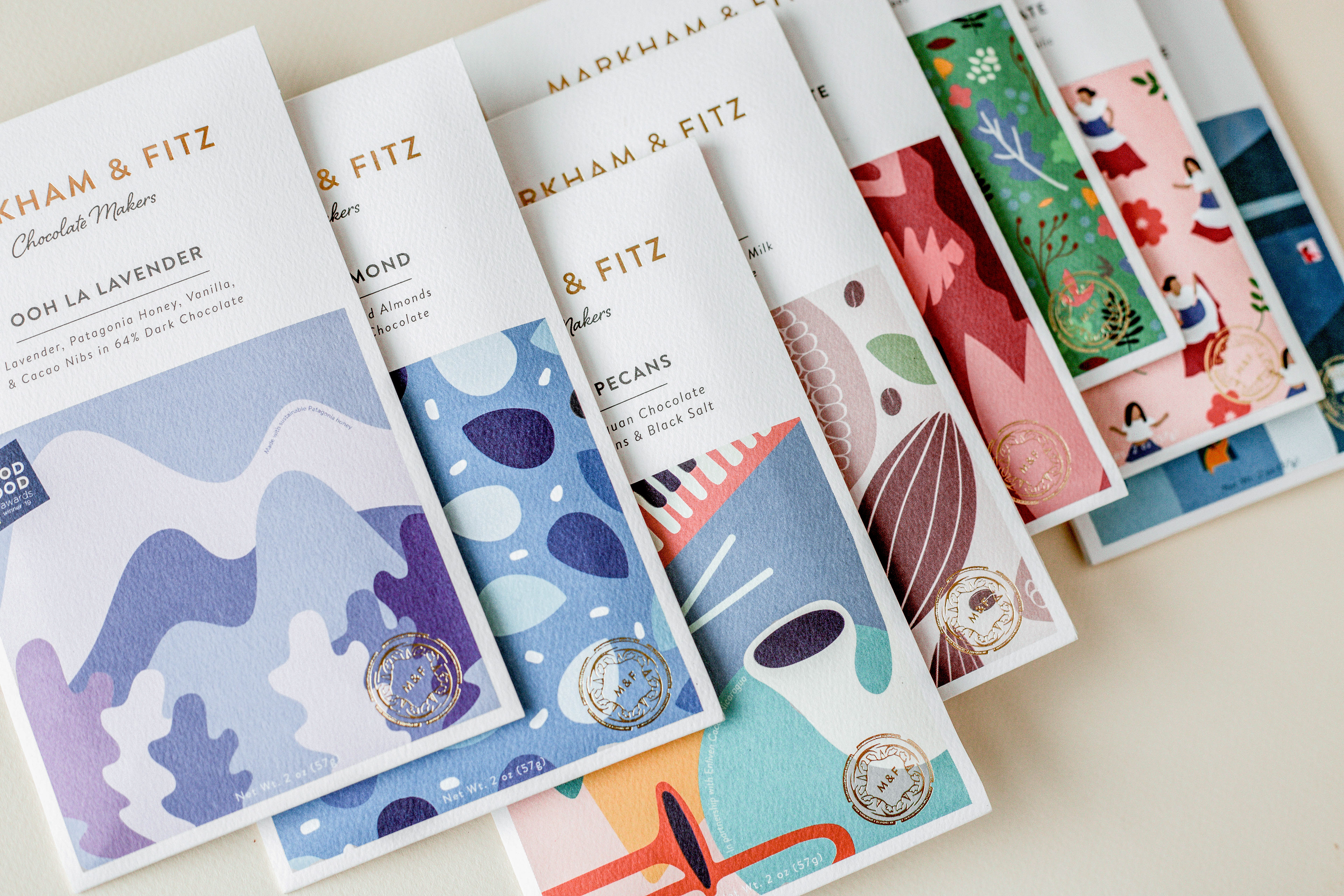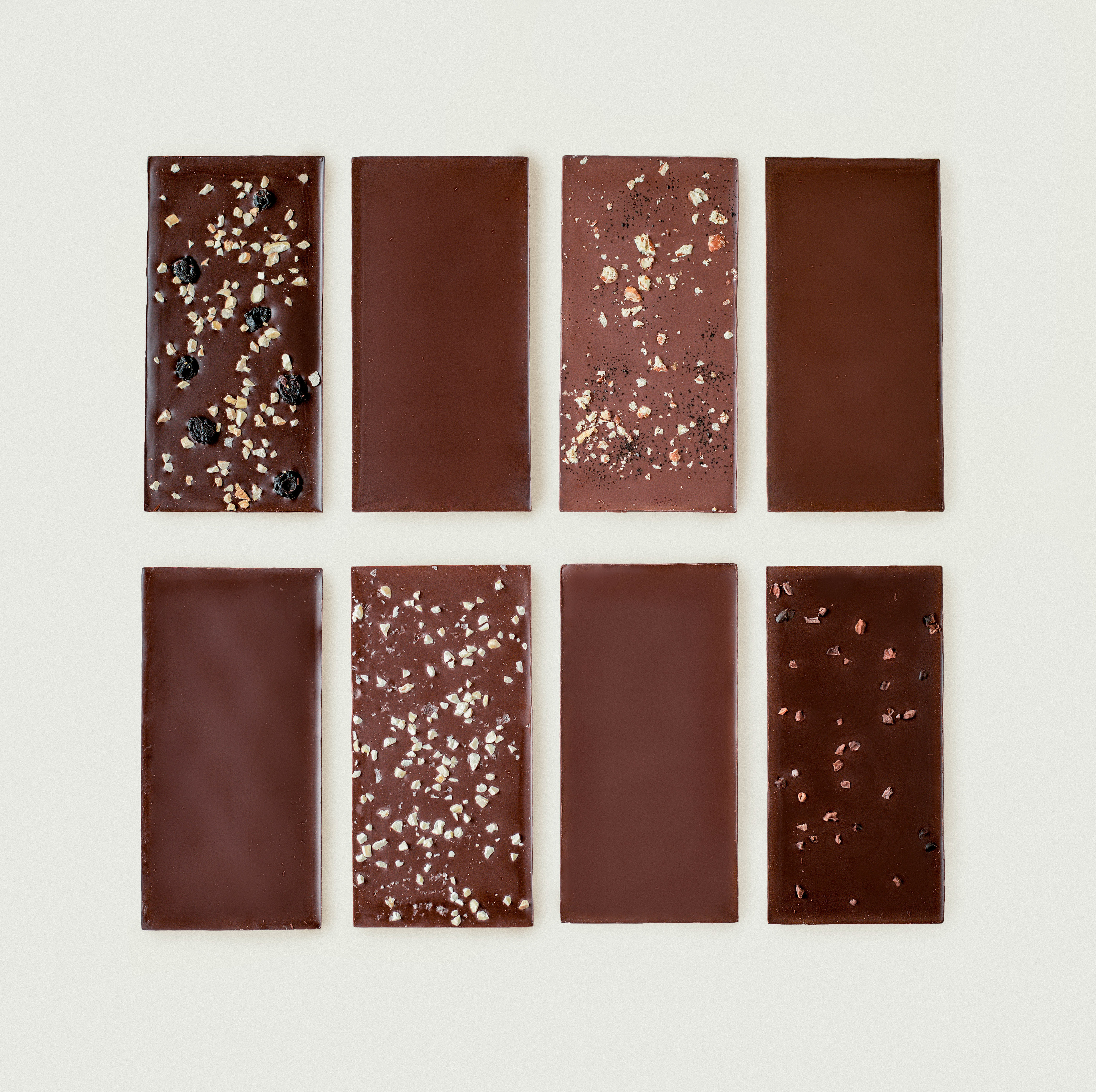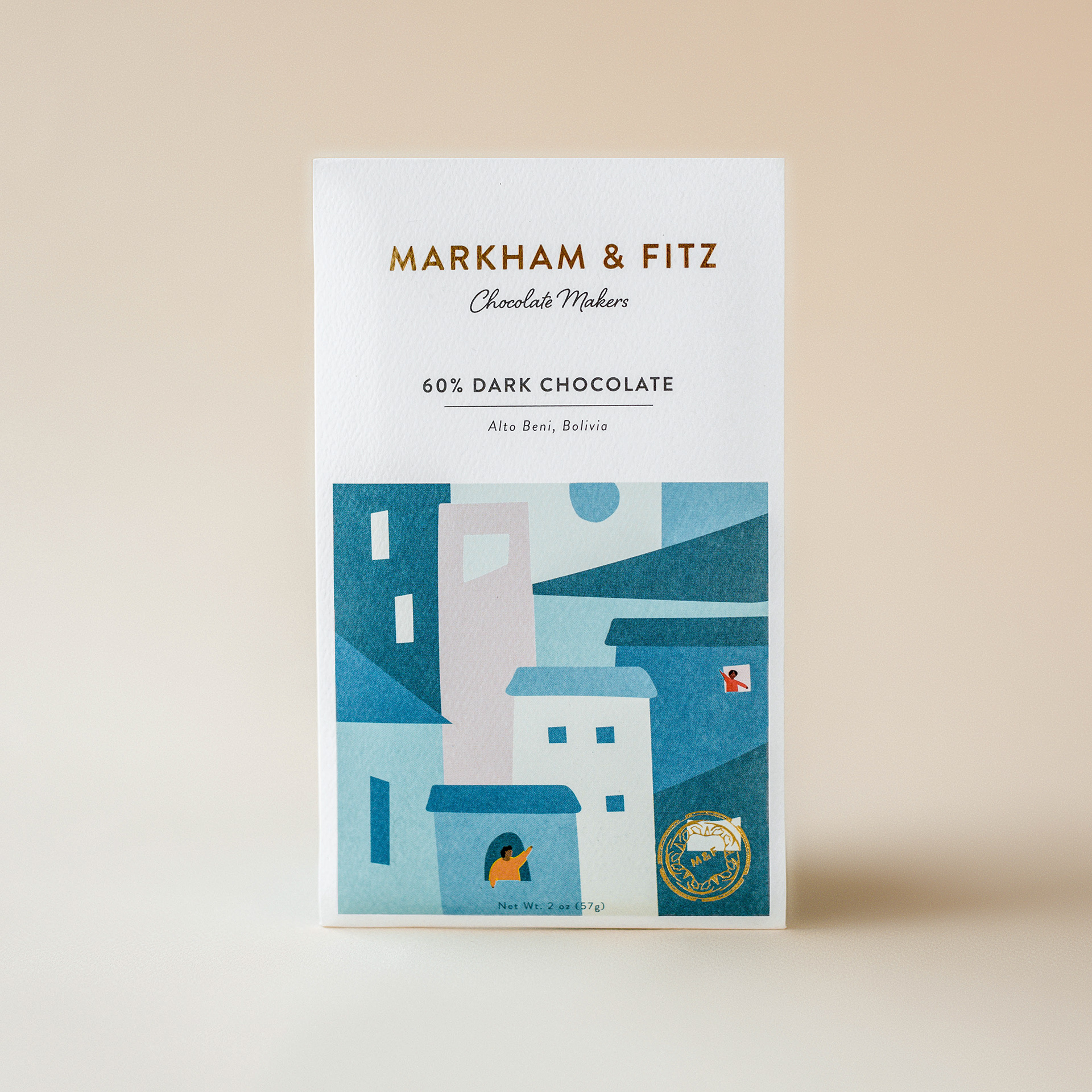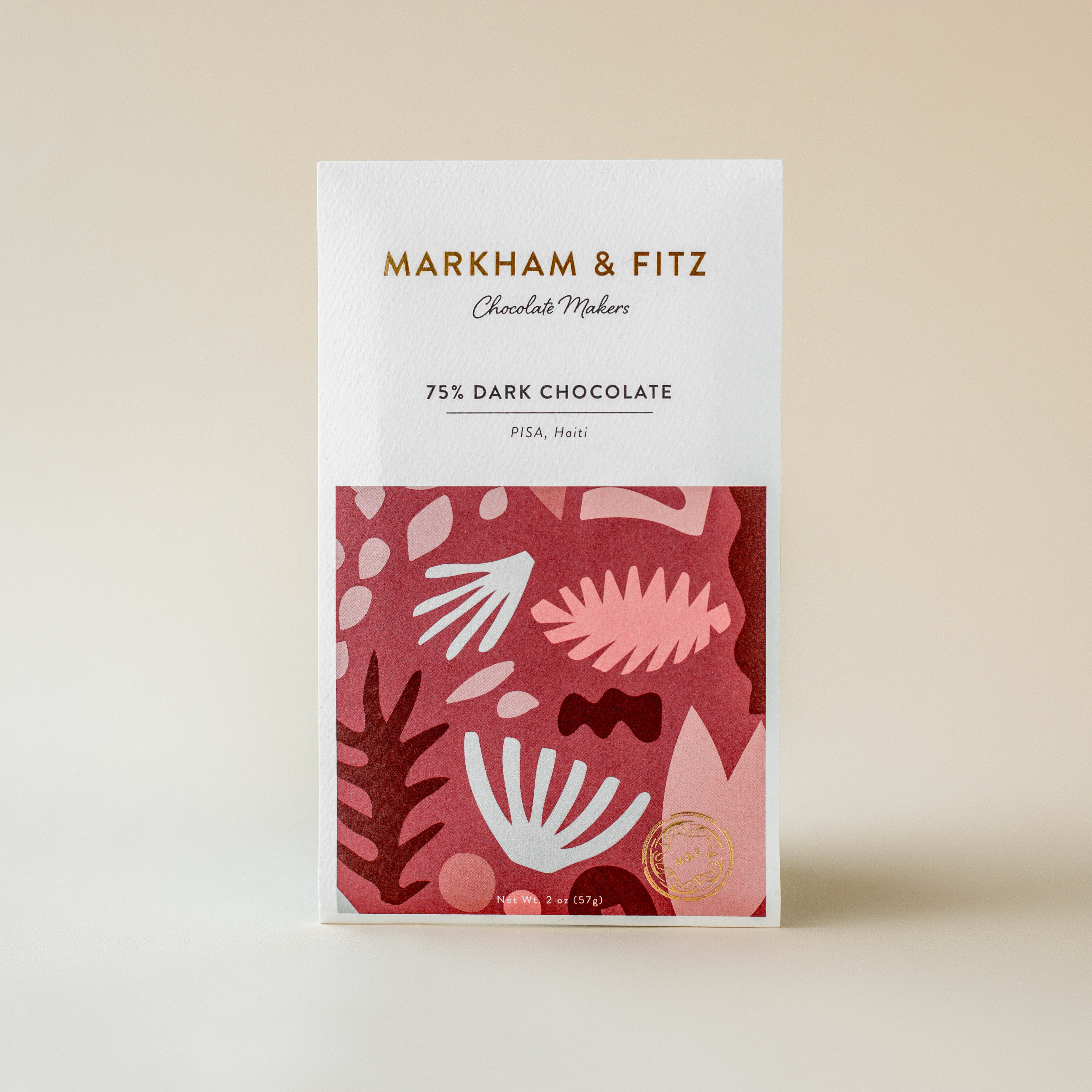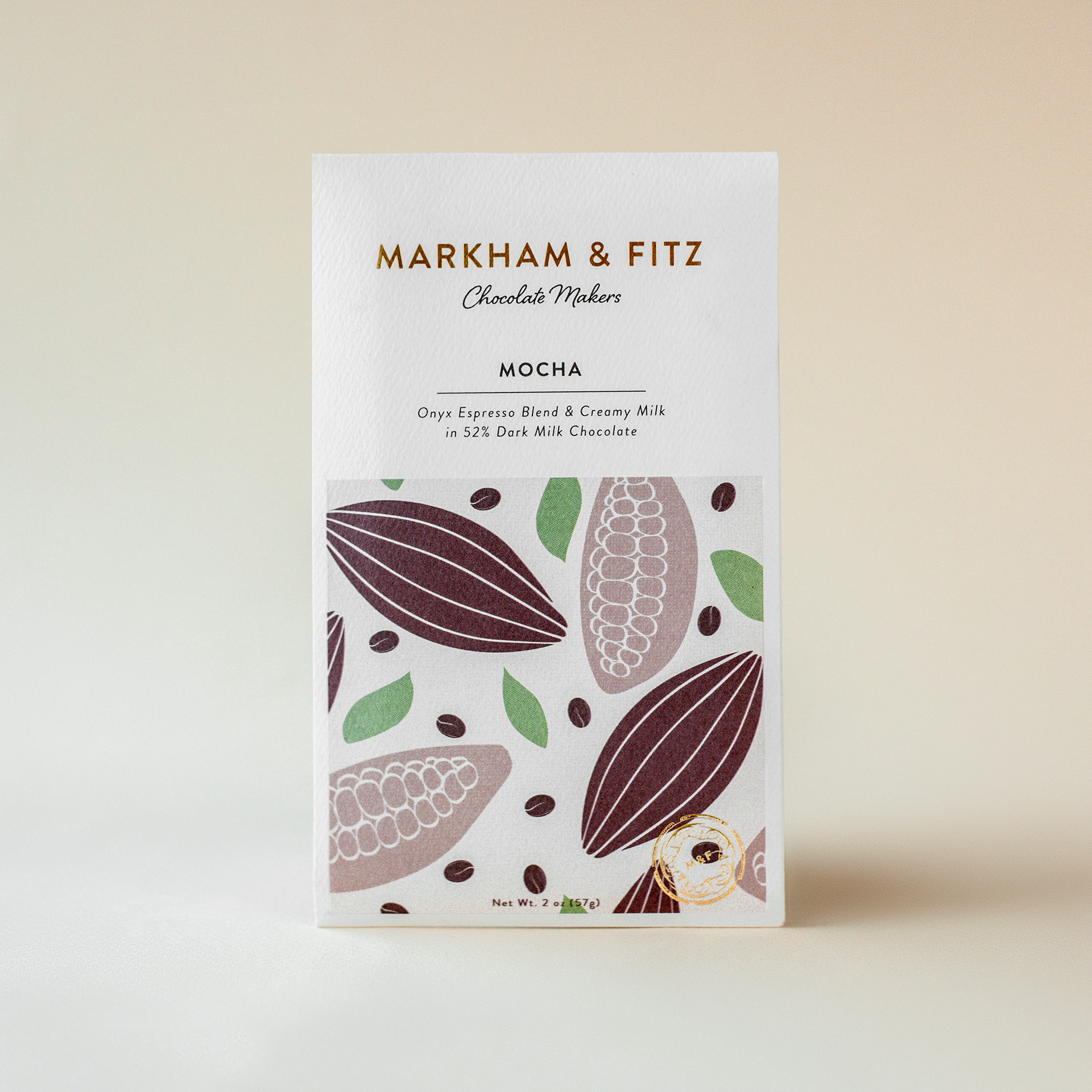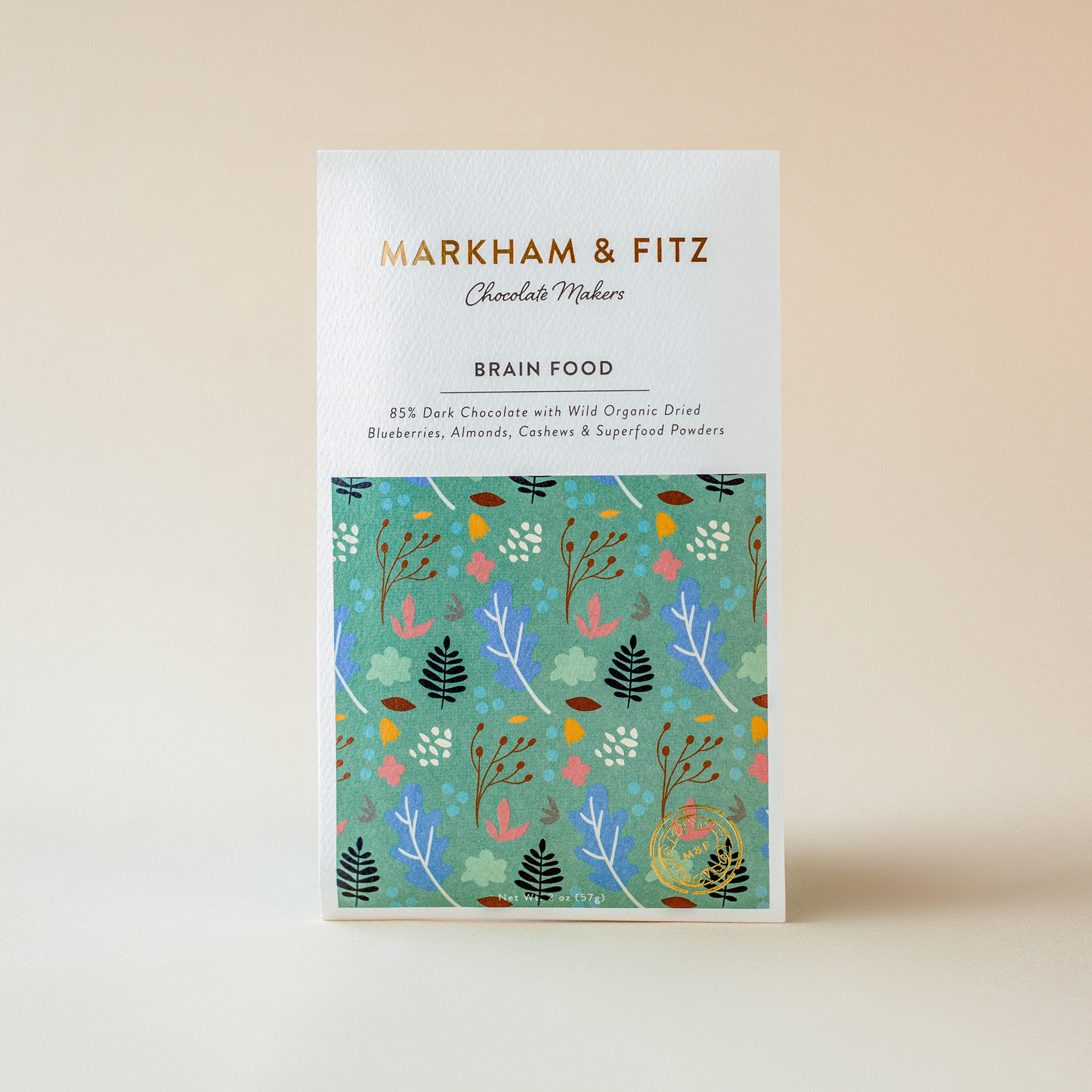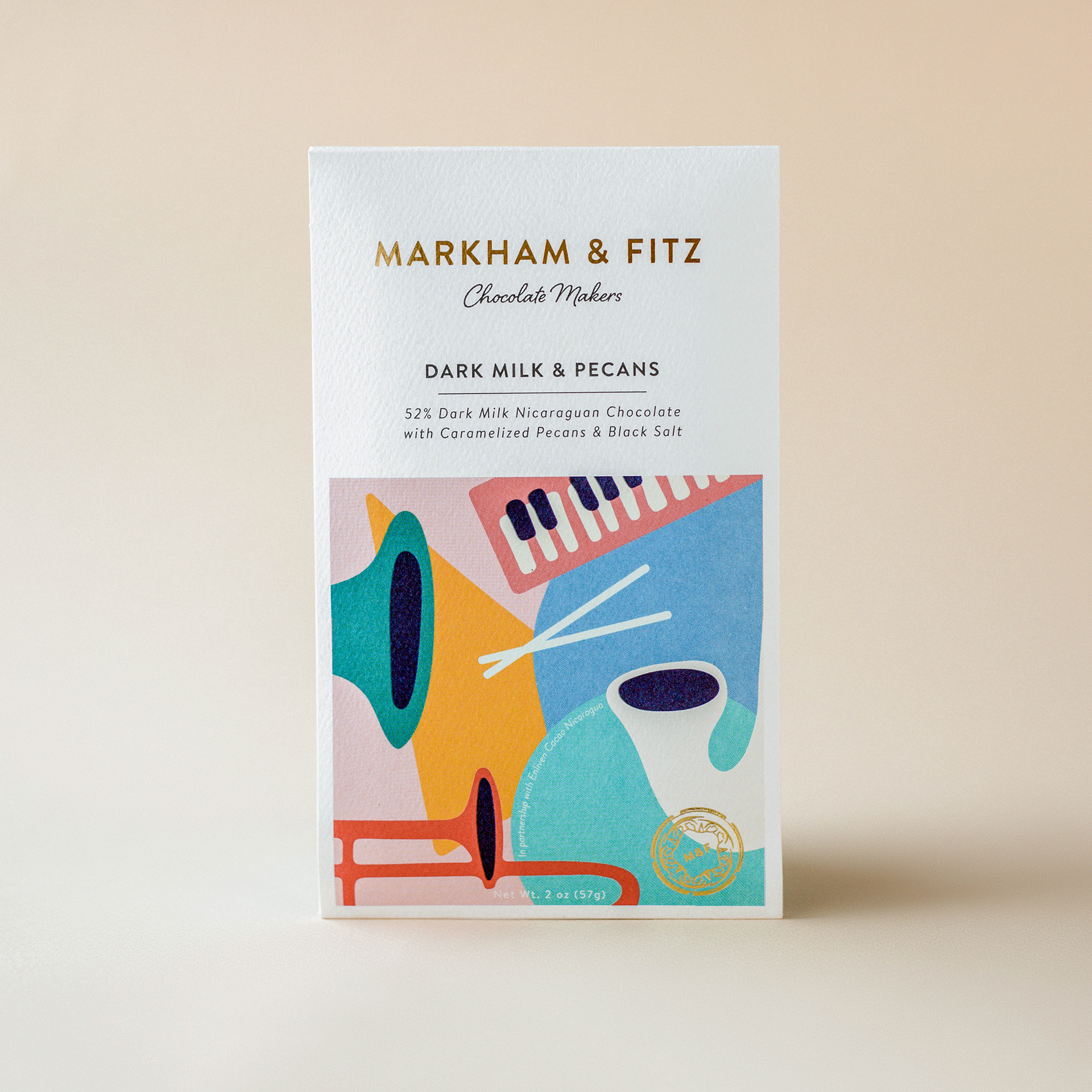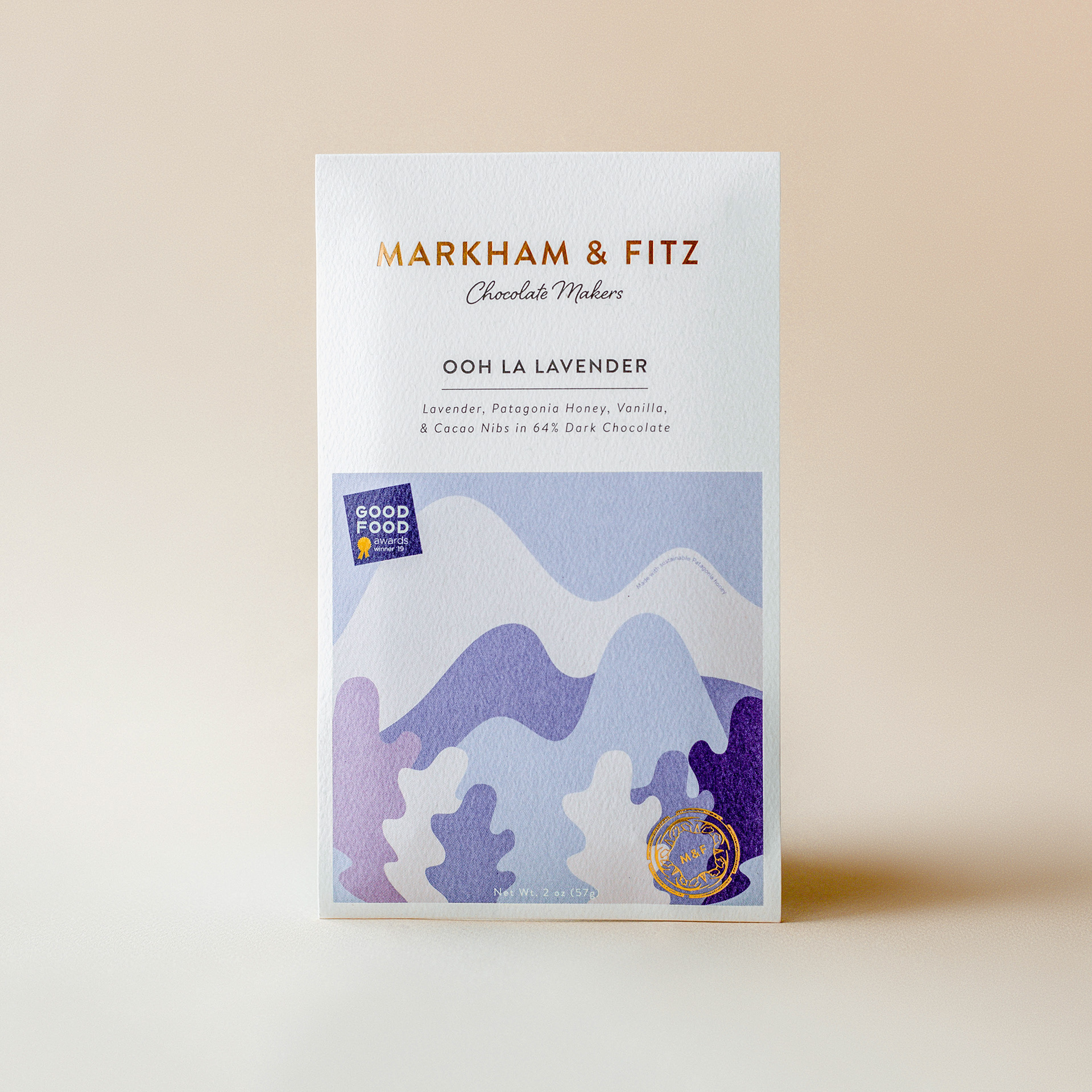 The eight mainstay Markham & Fitz bars, from left to right: 60% Bolivia, 70% Dominican Republic, 75% Haiti, Sea Salt Almond, Mocha, Brain Food, Dark Milk & Pecans, Ooh La Lavender.