Ravencrest Chalet Rebrand
Ravencrest Chalet is a Bible School & Retreat center in the Rocky Mountains. I rebranded the Chalet giving it a more contemporary and minimal visual identity that set the school apart and better reflected what the organization was all about.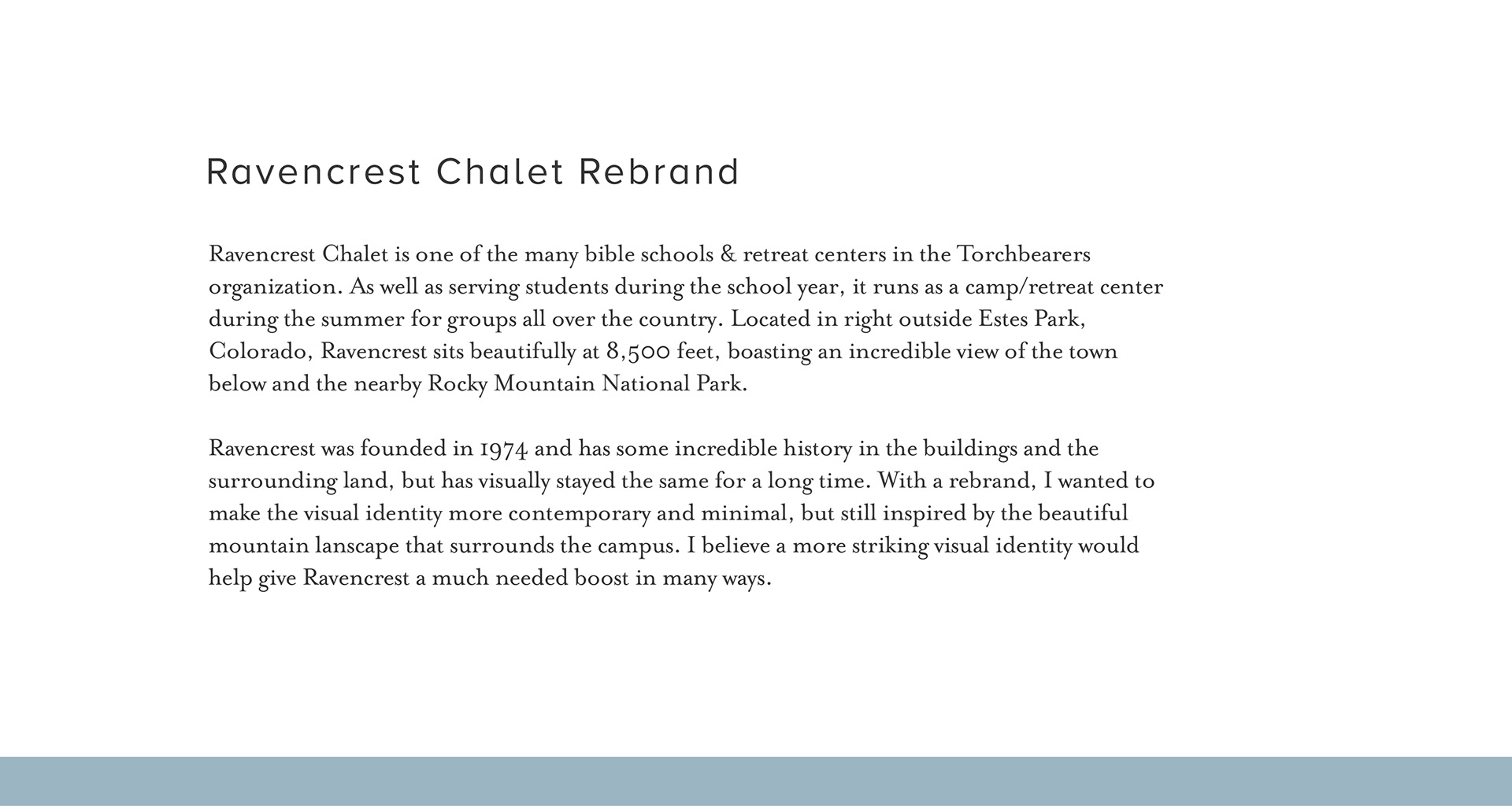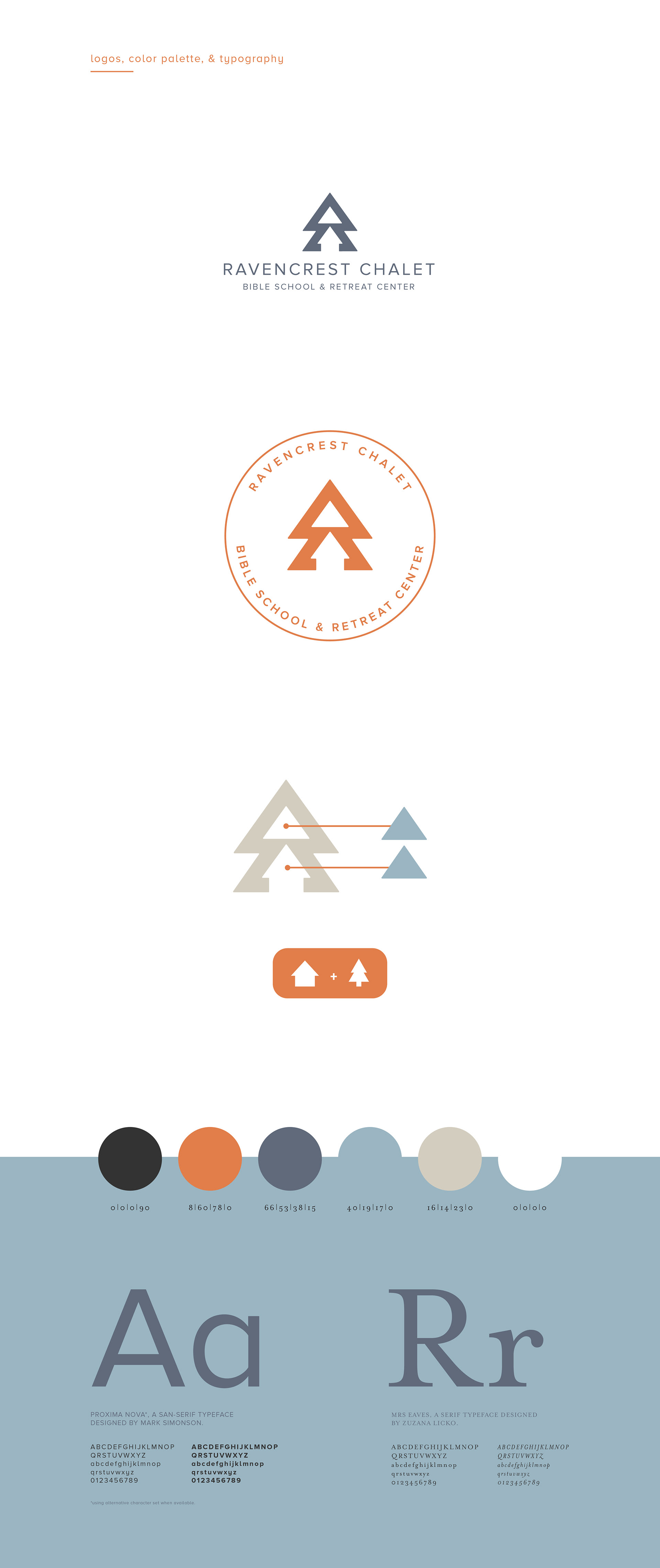 All photography taken by myself and processed using VSCO Film 05.
Mockups courtesy of Graphic Burger & Creative Market.